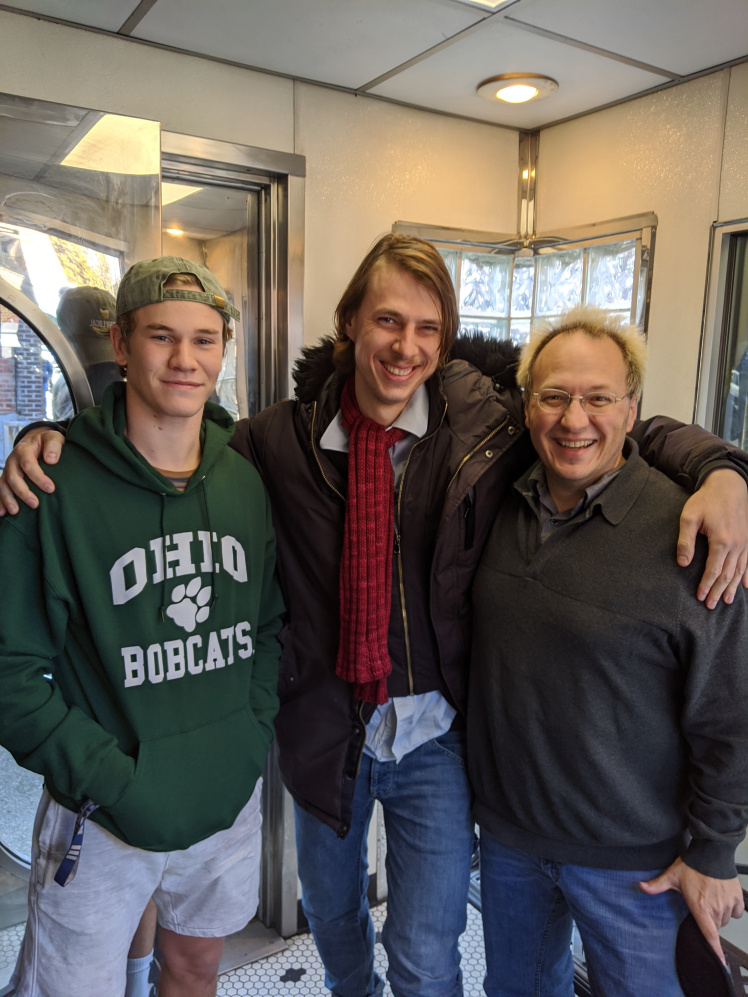 So, there I am, in Ohio, researching my families murderous past in the Appalachia region of the southeast, near Athens. Low and behold, it turns out Prince is there! I quickly drop my shovel and crowbar, kick over the headstone and head to Athens … to a motel that charges by the hour and you can pay in cash. Hmmmm.
Much liquor was consumed, in to the night and blackberry mead starting at 8am, lasting throughout several days. We discussed all of you, talking about each of you behind your backs.
But Lo! Who did we run in to but Melan! It's true! We were out hiking a part of a conservation trail and we saw him upahead, coming out of some kind of tall grass patch. WTF?A?A That can't be Melan?!?! But it was!
He was in that part of Ohio also, for work, consulting on traffic circle design! We had no idea, but there he was! Fortune favors the reviewers!
We quickly found a latrine with all thee of us wallowing in our kingdoms of filth, in to the wee hours!
The next morning we got some someone to take our picture together at a local diner! We stayed, discussing the finer points of Encounter Critical, until they kicked us out.
Observations:
I give this meeting of the three of us a 10/10!