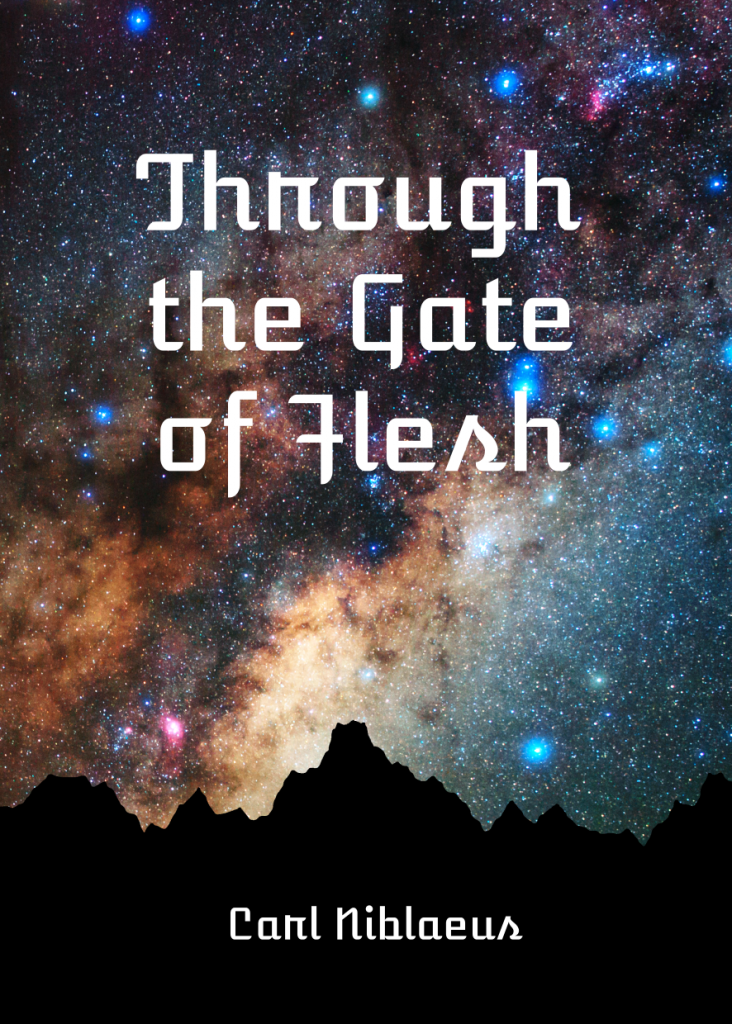 By Carl Niblaeus
Stockholm Kartel
LotFP
"Low Levels"
Something stirs within a mountain on a forgotten planet somewhere in the Cosmos. Legends talk of a God living in the mountain, a God that has recently woken up again. Some of the inhabitants of the abandoned planet instead whisper of a mad wizard who has returned to the area. And among the elders there are still some who remember the disappearances and abductions many, many years ago. In the dark woods on the mountain there is a strange clearing surrounded by ancient statues, that only bold adventurers dare investigate. What will they find?

This twenty page adventure describes a kind of wizard lab/tower with about fifteen rooms. Nice ideas and an interactive emphasis can't save us from column long rooms. Even if there is an attempt to provide an overview.

So, wizard tower. Wizard is home and about to Call the Stars (Mummy reference! That right bitches, I played VtM when it came out! And was Prince of Indy in the LARP. So I'm REAL royalty! FU PoN! 🙂 /Complete the Ritualistic Ritual of Ritualism. Also running around inside are some helpers, some abominations, some dum dum homunculus clones,and some space pirates. Yup. Space Pirates.

And OMG I luv Luv LUV them so much! No-gooders, stopping at nothing in their hunt for treasure. On the lam from the Galactic League. Led by Tunguska Slim, wearing a tooth necklace and singing blues tunes with a raw growling voice. Their spaceship is parked in the woods nearby. Uh … I'm supposed to point out, in this part, how I like gonzo, right? That's really just a one-off though, the rest of the adventure is devoid of the gonzo.

But it IS full of wizard labbyiness. There's a metric Fuck Tun of shit to mess with in this. Helmets, thrones, chairs, crystals … sit down, fuck with some crystals, push some buttons. The third leg of Bryce's Good Adventure stool is interactivity. I think it's one of the few things, outside of the DM, that can make an adventure fun. You can't MAKE a party have fun. And the DM contributes mostly to the fun (along with the group. IE: people are important) but an interactive adventure trumps a non-interactive one. Do you want to walk down the street and look in the windows or do you want to go in, try on the clothes, play with the toys, and get free perfume samples? If usability for the DM is one leg, and evocativeness the other, then those two tend to have more of an impact on the DM. Interactivity though leans more towards the players than the first two. And a fucking mind-swap helmet brings the interactivity!

It has a summary sheet that goes along with the map. It's one page, lists all of the room numbers, and then bullet points the interesting things about the room. A kind of cheat sheet for the DM when running the adventure. It's a good idea, but I don't think it's implemented well. The bulleted summary comes off a a bit generic, losing the flavor of the rooms in favor of the facts and I would prefer to have both. "Room1: Five statues around a large sphere. Pressing bronze disks on sphere reveals entrance to below." Ok, sure. But a few more adjectives and adverbs would have helped. And what about that formerly manicured walkway? The bullets lose the flavor of the room. Yes, there's only so much page real estate, but I think that's a solvable problem. The margins are wide. The bullet form is slavishly followed. Column break space is large. Individual lines in a half point smaller font. Headers/footers. There are a lot of ways to fit more on a page.

This is important, I think, because the main text is a mess. It's long and hard to dig through. Long is necessarily always a problem, but hard to dig through is. Formatting, layout, word choice, whitespace can all make long things easier to dig through and find the important bits. But … why have a preponderance of unimportant bits? Sure, some are nice, but not to the extent they get in the way. And man, this is a textbook case of "could be easily fixed." One room starts with "This 40' circular chamber is the room where interested guests to the laboratory were greeted." Guess which room that is? Yes, it's the reception room. I left out the first part "1: Reception Room" And we know it's 40' from the map. The first thing the DM sees is garbage text. That's not conducive to running it at the table. [And, a note for those who like to see room dimensions in room text. A: I don't care. B: You get to like what you like C: You're arguments carry more weight if you can make a case for them better than 'i like it.' And remember, you're fighting against Core Principal One – Make it easy to find shit]

Likewise the text is full of notes like "If the PC's look behind the curtains …" or "if the PC's search the boxes in the room …" These are not quantum events. They don't exist when the PCs do things. Less snarkily, those are filler phrases that do nothing. "Behind the curtain are …" or "The boxes contain …" is better writing. Ray(?) has an entire book on this shit. What's that called? I gave it a recommendation. Oh, Writing With Style by Ray Vallesse. Someone needs to buy Carl a copy. (https://tenfootpole.org/ironspike/?p=4366) "Six armchairs, once beautiful, now ragged and decayed." You mean 6 ragged & decayed armchairs? I think we can infer the once beautiful part based on context.

A major, major edit, both by a good editor and by Carl proper, would clean this up enough to at least hit No Regerts. But not in its current form.

Also, did I miss the Aldebaran thing? Lovecraft? Howard? I know it pops up all the time in shit like it has some meaning I missed.
This is Pay What You Want at DriveThru, with a suggest price of $2. The preview is meh. It does show you the map summary thing. It's a good idea. It also shows the rumor table, which seem ok to me. The beginning of room one is on the last page. That starts to give you an idea of the writing, in an imperfect way.
https://www.drivethrurpg.com/product/265258/Through-the-Gate-of-Flesh?affiliate_id=1892600