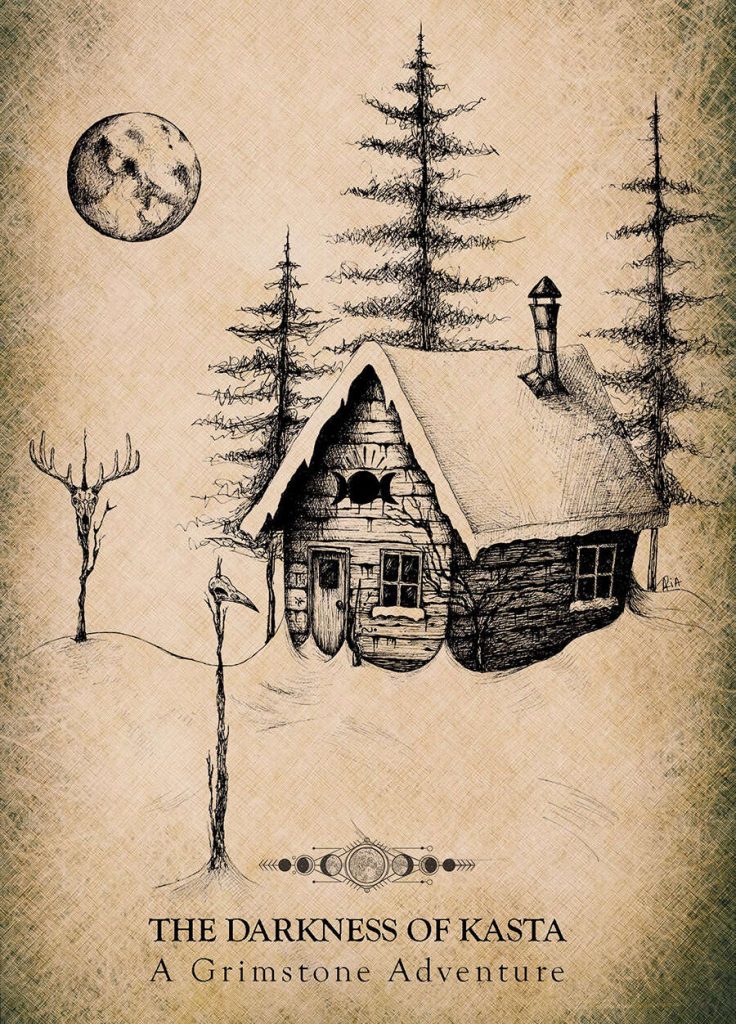 By Angelos Kyprianos
Spiral Lane Productions
OSR
Level ?
A strange incident invokes fear and doubts in the people of Kasta, a remote town that suffered greatly after the Royal War. Since then, the People of Kasta have always found ways to coexist peacefully, regardless of origin or creed. However, doubt and fear might awaken one's worst instincts and Kastian people might soon face new trials.
This is a six page outline of an adventure padded out to 37 pages with a fuck ton of battlemaps and creature stats. The mind boggles.
No, I'm not exaggerating. Six pages. There are six scenes and they appear one on a page. Six pages. Ok, sure, there are a few pages of NPC's, and a p[age of "other things to do", but no more. Six pages. And what kind of epic fucking adventure do you put on six pages? An outline.
Maybe this happens. Or maybe this other thing happens. After a funeral "some events of minor violence may take place and have the sheriff restore the peace with warnings and fines." Well, that's fuckingexciting as all fuck, isn't it? No suggestions. Nothing more. Just some suggestions, in general, of what might happen.
Hooks? No, no hooks. You're just tossed right in, assuming you're there to investigate. Actually, that's not true. There are hooks. Four. "The murderer is a war veteran of Gralian descent whose house was destroyed and family were slaughtered." The other hooks are similar. They aren't hooks. They are … things that happen in the adventure? Another one is "Many people will falsely suspect the Vampires that live in the castles due to prejudice." Not a hook?
Also, people suspect the Vampires that live in the castles to the north? Uh … fuck yeah! That's my kind of thing! Sadly, they get no detail, at all. Which may be why it comes off so great. Like, what the fuck is up with that? And not A vampires, but, plural? Uh … Rock On man!
There are no combats. "Most battles are not inserted directly into the story in order not to interrupt the atmosphere. The Story Teller can insert them at their convenience when the timing seems right." In fact, there are no battles at all. There are, in the rear, a list of creature stats. So, like "Andalusian rebels" and shit like that. Not encounters. Not vignettes. Just some stats. Figure it the fuck out Mr GM and do what thy will as is the whole of the law.
Where there is read-aloud, at the scene stars, it's very long. It contains such gems like "As you approach Ulious's body, you can see that there aren't any scars or signs of wounding. His death looks natural, but is it? Further investigation might help shed some light to this case." Need I sy WHY this is bad? His death looks natural … but is it? Oh man, just, like, fuck off with that shit.
I don't know what else to say here. There's no content, just an outline. "The party should ask around with some people to find the rebel leader." Uh … ok. Oh, and each page is supposed to take 4-6 hours of game time to complete. Yeah, I forgot that. *sigh*
What's the point of this? Why make this 37 pages? Why label it an adventure? Why not actually write the adventure? This is really nothing more than some DM notes for a session you might be having tonight with your players. Seriously. Something you might jot down on index card, as an outline, of themes you want to hit, etc.
And this is an adventure?
This is $10 at DriveThru. No preview.
https://www.drivethrurpg.com/product/400008/The-Darkness-of-Kasta–A-Grimstone-Adventure?1892600