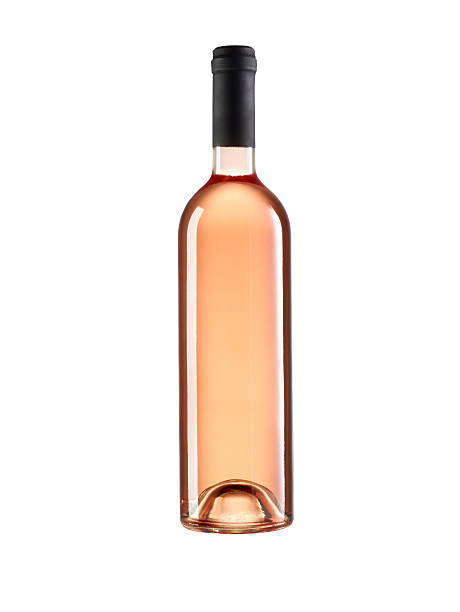 By Michael H
Self Published / (@the_fun_cube on twitter)
Cairn
This is an entry in my Wavestone Keep adventure design contest. Which I held to combat the crushing ennui I feel when reviewing too many bad adventures in a row. The challenge was to write and short adventure, eight pages, inspired by the concept and marketing tagline of the Wavestone Keep adventure. Now, to combat my crushing boredom, and the perfectionism which prevents me from working on larger projects, I'm going to review the entries!
Lament the Wine Sea, with its pitiless tides and fearsome depths! Forlorn castaways are drawn to a lonesome island where lords and beggars alike scrounge to make the most of their terrible, drunken fate.
This eight page adventure details a seven room "palace" floating on a pile of jetsam in the middle of a bottle of giant wine. Yup, you read that right. It's creative and well formatted enough to run … although not maximally so. I'd run the fucking place!
This one is weird, in the grand tradition of fantastic locations. Bottle City? The L:iving Room? How about a pocket dimension that is literally a giant half-filled bottle of rose wine. Floating in the middle of it is a pile of jetsam with a "palace" made of jetsam. On the shores of the tiny jetsam island, barely large enough to contain the palace, are a few fellow refugees that have been here awhile. All transported, as you were, by drinking a magic bottle of win. The palace is currently occupied by homunculi, in a kind of manic micky mouse sorcerer's apprentice style of crazy going on inside. Wine dark sea, indeed!
This thing has got the right amount of crazy for me. Not gonzo, but fantastic and filled with that wonderful variety of nutso NPC's that can truly bring a D&D game to life. We start with the hook, the way the party gets transported: a magical wine bottle that sends you there when you drink. With great advice like "don't include it in a hoard, no sane adventurer drinks shit from a hoard. Instead, when they come back to the inn to celebrate, have the innkeep go in to his celler and produce the bottle of his finest wine. Excellent! (And, it translates well in to the other NPC"s the party members will meet. All of them also transported by a bottle of wine, some
Gifted" it by others …") Whoever drank it ends up being plopped downin to the ocean, along with everything withing 10 feet of them, including party members who didn't drink and what will become the jetsam of the Wine Sea. Clever eh, how it all works together to feed the core elements of t he adventure? That's pretty fucking well constructed.
You see the island and swim towards itm being greeted by the NPCs huddled on its shores. There's a great reference sheet, a page long, tha details them, their story, what they know, want, etc. It's a great fucking resource and puts to shame those teeny tony NPC reference sheets from other adventures that provide minimal, and useless information. Everyone is a little drunk in the Wine Sea, since the sea provides nourishment. There's sober sam, who ISNT drunk, and is dying because of it. There's hobgoblins and goblins, relatively friendly by blamed for everything by everyone else. Lizardmen nobles, and another faction of artisans. Some humans round thingsout … and the mer-folk who are the bogeymen of the wine sea, attacking rafts, etc. And then there's the palace, made up of ramshackle refuse … and currently being occupied by some crazed homunculi.
Inside we've got more NPC's, and a variety of situations to get involved in. Rooms are a couple of pargarpghs long, in general, with good bolding to call attention to important features and descriptions. "The wrecked remains of a communal tavle, cabinets of domestic supplies (dining sets, games, books, etc) and beds for lizardmen nobles" read one bolded entry. " The homunculi are going absolutely apeshit on the place." Reads the next line. Nice! I can picture that! "If they spot the party they shriek like a dying cat and attack." Like a dying cat. Again, something you can recognixze and work with.
The adventure does this, room after room. Providing brief little snippets of description, situations to be resolved, and well though out descriptions that paint vidi pictures. Exactly what it should do. Eventually it ends up with the chief instigator being found, and, perhaps, a way out of the bottle dimension being discovered … through a journey down in a diving bell to … the cork. 🙂
There's more I could comment, on, Good treasure, described just enough and imaginative (and, including a double barrelled shotgun … something near and dear to my adventuring heart. Worry not gentle readers, this is not a gonzo adventure or full of lazer zappers.)
The basics of the adventure are pretty simple, the homunculi in the palace. The NPC's, while vivid and fun, seem to play a much lesser degree of involvement then I perhaps implied they do. It's not that that is bad, but, perhaps, it's a lost opportunity. A little more in this area could have been welcome, a little more intrigue and so on. Oh, they are set up, in the NPC's, for some involvement with each other but the general situation with the palace takeover seems almost to override this. Somehow involving them more, without it being forced or being contrived, could have added another dimension to the adventure. I imagine it is imagined to be run that way, it's just not as well communicated through the text as it could be … even though, again, I believe its implied.
A great fun little environment to drop in to your game!
Snag a copy at: