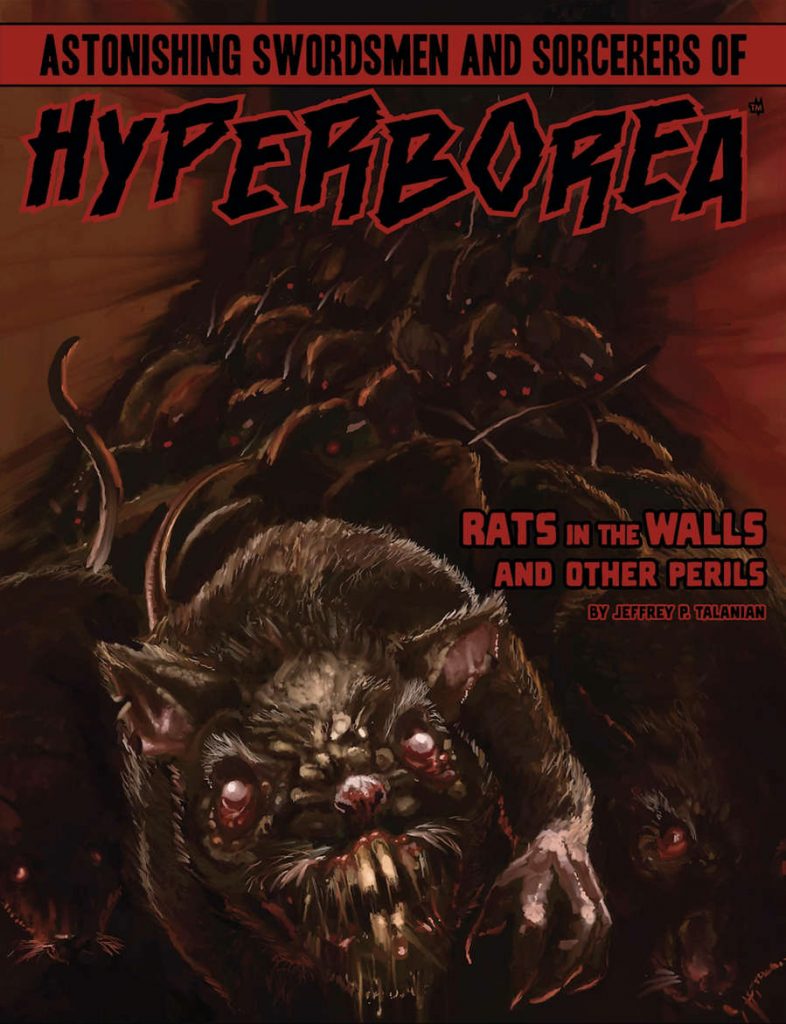 By Jeffrey P. Talanian
North Wind Adventures
AS&SH
Levels 1-2
Whilst traversing one of the seedier neighbourhoods of Khromarium, your party are solicited by a greasy-haired Pict. He offers to sell you a sheaf of magical lotus that allows one to see the future or to brew potions that empower the imbiber with sorcery. He beckons you to follow him into a dilapidated building….
This is an anthology of three adventures, onlyone of which I'm reviewing because it was specifically requested: The Brazen Bull. It's full of flavour, which is somewhat unusual for North Wind, but it continues to use tortured language to describe encounters, which is a hindrance to running it. But, seriously, major bonus points for writing something with some interesting situations. Anyway, it's about thirteen pages long with about 24 rooms.
You know that old hook of the dude with the treasure map in a tavern, who is selling the map?
A little generic, and abstracted. Dull around the edges and without flavour. But … what if he was an obvious meth addict, for obvious reasons? Selling his parents laptop. Who's an accountant. Or manages Fort Knox, or something like that. Suddenly, things take on a much different flavour. It springs to life. That's what this thing does, spring to life.
It could be the same hook; some lotus addict approaches the party, telling them them they escaped from a cult with a lot of gold and jewels laying around, and they'll let them know where, for some cash … and/or lotus … are you carrying?
This transitions in to the first encounter, a run down crack house with four skeezy dudes in it sitting in a loose circle. One, in a loincloth is kind of waving a knife over his head slowly, saying "i told you so" over and over again, mumbling. Another one is face down in his own vomit, another one is obviously stoned out of his mind, and another, it turns out, is dead.
What the fuck has happened to Jeff Talalnian? This shit is actually good! And it does this over and over again, delivering interesting little situations. A bunch of bodies, some still alive, hung on meat hooks, being drained. Multiple "zones" in the dungeon, which doubles as a druggie flop house and cult temple and an old crypt and some vermind tunnels also … don't get lost trying to score your fix! Really some top notch situations being presented. Which is unusual. Finally, a shrieker that makes sense! Decent elevations show on the map and a map that makes the dungeon more interesting than normal!
North Wind Adventures pretty much have universally suffered from two major problems. First, they use this tortured writing style (more on that later) and second they are boring. A perfect example is this adventure anthology. The first adventure is one I've reviewed before "Rats in the Walls." IE: one of the most boring adventures ever published. Some dude has rats in his basement and you spend the adventure going in to boring old basement rooms and killing giant rats. That's LITERALLY a meme of bad D&D, and it was at least fifteen years ago. But … this ain't boring. Not at all! The vermind encounters FEEL like good vermin encounters that would be in a place like this. The cultists feel like cultists. The druggies FEEL like druggies. You know, implicitly, how to run these encounters. Once you read them they spring to life in your mind and you can call on all of your years of experiences to add to and expand them. That's what a good encounter should do; it should leverage the DM to expand and add to the encounter. It should inspire them to greatness. And this does that. Good encounter concepts and decent specificity to bring them life in a way that inspires.
I say decent because this is, after all, still a North Wind adventure. It suffers from what all North WInd adventures suffer from: a writing style straight out of HP Lovecraft. The words are oblique and the sentence structure tortured. Where Gygax might thrown in a word or two here r there of High Gygaxian language use, Talanian lets his freak flag fly and stuffs the adventure full of it. And then fucks with subject/verb and drops in a shit ton of asides just to make things more oblique. This is bad writing.
What?! Say it isn't so! But it is. This isn't a novel to be read for enjoyment. This is Ulysses or The Fall of America. Stream of Consciousness as a writing style has no place in an adventure. You have to fight it to run it. This isn't Stream of Consciousness, I just say that for effect. Hyperbolically, we should be able to recognize that a D&D adventure written in iambic pentameter might suffer from some usability issues. What if, though, we wrote an adventure that emulated the writing style of Arthur Machen or Lovecraft? Tortured word choice and sentence structure? No, the adventure would suffer just as much. But that's what this adventure does and that's what all North Wind adventures do. It's the house style. It seems counter-intuitive to me to have a house style that obfuscates instead of enlightens, but, there it is. That's what the North Wind house style is.
It's FUCKING TERRIBLE.
If the goal is to emulate Lovecraft, then, congratulations, you did it! You have mechanically emulated the style of a writer. But, wait … is that the goal of an adventure? Isn't an adventure supposed to be run at the table? Isn't that its purpose? To help the DM run it? So selecting a house style that purposefully makes that hader would then be … THE. WRONG. FUCKING. DECISION.
I get it. Someone, somewhere, thinks it's not that bad. They think that it doesn't interfere. Some fucking moron somewhere on the internet is even now arguing that they like it and that it helps them and that it's the best way to write it .. because it's the internet and that always happens on the internet. But it's not. It's a terrible way to format things.
So, for $10 you get one of the most boring adventures ever written, some unknown adventure, and this little adventure which has some interesting situations and is quite visceral, the way that North Wind adventures typically TRY to be but generally fail at. But, if suffers, as always, by the tortured house style.
This is $10 at DriveThru. There's no preview because FUCK YOU, that's why. PPut in a preview so we know what our $10 is getting us?
https://www.drivethrurpg.com/product/265542/Rats-in-the-Walls-and-Other-Perils?1892600